What is Marriage Encounter?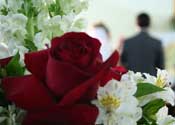 The Encounter movement had its beginning in Spain in the 1950's within the Catholic Church, and by the mid-sixties had expanded to other parts of the world, including the United States. It began in the New York area in 1968. Father Chuck Gallagher and a few couples dreamed of reaching out to share Marriage Encounter. It spread so quickly, changing the lives of couples throughout the world. Because these pioneers risked and shared so generously, their dream became the dream of many more. Today, Worldwide Marriage Encounter is being shared in 90 countries. In 1980, Mennonite Marriage Encounter in the Lancaster Region was born out of the vision of the Family Life Commission of the Lancaster Mennonite Conference and of a local Mennonite couple who had attended a Lutheran Encounter. The Roman Catholics and Lutherans reached out with great generosity to train presenting couples and to offer other support.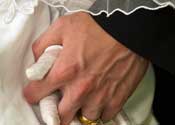 The first Mennonite Marriage Encounter in the Lancaster Region was held in 1982, thanks to a staff couple who donated six months salary to train presenting couples. In 1987, the Brethren-in-Christ and Church of the Brethren joined hands with the Mennonites to form the non-profit organization of Mennonite and Brethren Marriage Encounter we know today.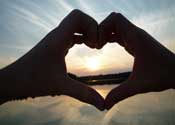 M&BME today includes active groups in Pennsylvania, Costa Rica and Eastern and Western Canada. Encounters have been taken to Michigan, Indiana, Georgia, Alabama, Mississippi, Colorado and New England. Spanish speaking teams have taken several trips to present Encounters in Belize, Mexico, Nicaragua and Ecuador, as well as Costa Rica. Couples of all faiths and religious backgrounds, including those not currently attending worship services, are welcome.
Interested in attending an encounter?
View our Schedule to find out when and where upcoming Marriage Encounters will be held. To find out when and where the next Engaged Encounters are happening, visit our Schedule page.
Want to know more about our presenters?
Meet our Marriage Encounter presenters.
Meet our Engaged Encounter presenters.